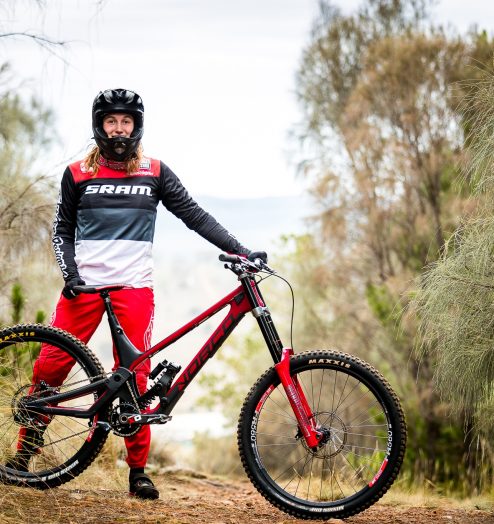 Sian
A'Hern
Downhill Mountain Bike
Sian is an Elite Downhill Mountain Biker who travels all over the globe competing against the best racers in the world on the UCI Downhill World Cup circuit and international and local competitions. She is at the top of her sport, doing what she loves, going fast…really fast.
Her resume is impressive including a 9th spot at this year's World Champs in the Elite Women category, 2nd place at the Australian National Downhill Championships, Back to back 1st place at the Oceania Championships 2019/2020 and Queen of Cannonball MTB Festival multiple times.
Sian has had to battle through a number of significant injuries to get to where she is now. Through each rehabilitation she has fought hard to get back to the top of her sport and her results are testament to this.
Although she says overcoming these injuries has been the hardest part of her career thus far we are confident there is nothing that stops this young lady from competing and we are proud to have her as a part of the Matrix High Performance Unit.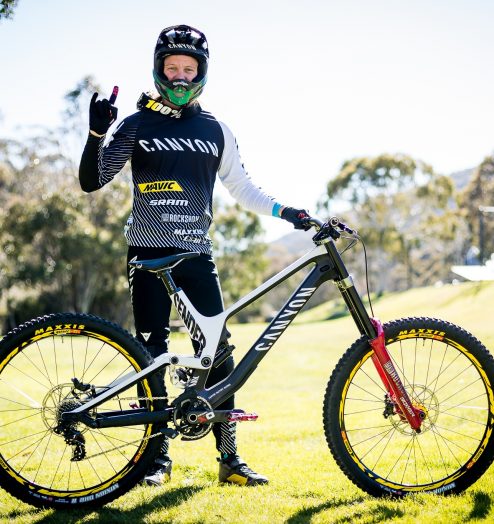 Kye
A'Hern
Downhill Mountain Bike
Kye is an Elite Downhill Mountain Biker and the younger brother of Sian. He is a factory rider for Canyon on the UCI World Cup circuit where he has been competing for the past 2 years. As of 2020 Kye will be moving up in to the Elite Men category to give the big boys a run for their money.
Kye has an equally impressive resume becoming Junior World Champ in 2019, securing second in the overall UCI Downhill World Cup standings and going back to back with two consecutive Australian National Downhill U19's championships 2018-2019 just like Jordan and the Bulls in 96-97.
Kye is as down to earth as they come, he is the most laid-back/hard working bloke you will ever meet but when you see him on a bike there is nothing laid back about his 'hold it open' approach to downhill racing…that's if you can catch a glimpse as he flies past.
Like his sister Sian he is a wonderful ambassador for the sport, as well as for our Matrix High Performance Unit.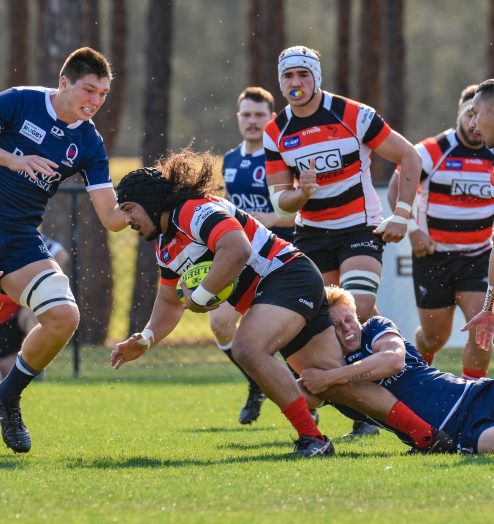 Freddy
Kaihea
Rugby Union
Freddy is a rugby protégé who is simply moving from strength to strength. He plays locally for the mighty Queanbeyan Whites in the John I Dent Cup and has been a standout front rower ever since he arrived on the scene.
Freddy has had a huge couple of years, moving through the representative ranks to ultimately achieve a starting spot in the Canberra Vikings NRC Squad for the 2019 season. It has not all been smooth sailing for the big fella, Fred suffered a nasty foot injury at the beginning of the 2019 club season which saw his Australian U20's selection hopes diminish…Though this didn't stop him!!
He sailed through his rehab coming out of it bigger, stronger and faster than ever and we have every confidence this young man is headed for great things in Rugby Union. He is a gentle giant, a true gentleman and gracious sportsmen and we love having him on our team as a part of the Matrix High Performance Unit.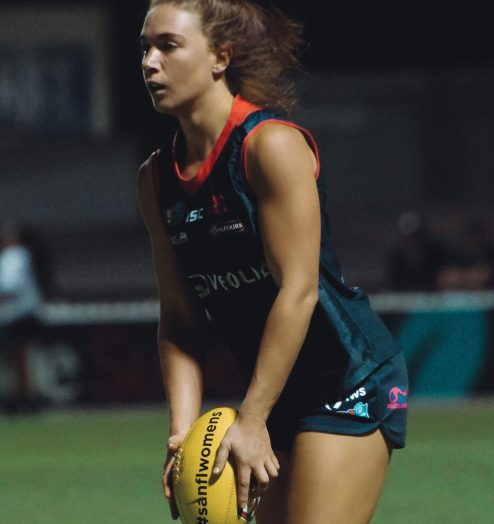 Hannah
Dunn
AFL
Hannah is an AFL player, local legend and all round great girl! She entered the AFL scene playing for local club the Queanbeyan Tigers which has since catapulted her through the ranks of the sport.
Her achievements in her career so far are numerous but highlights include being drafted to the Gold Coast Suns AFLW team for the 2019/20 season, multiple premierships with the Tigers including best on ground in this years grand final, voted 3rd in the league for the SANFLW best and fairest for 2019, GWS Giants AFLW training squad 2017-18 including game time in round one of the inaugural season in 2017 and has been named in the AFL Canberra Team of the Year every year since 2011.
Hannah is most definitely a quiet achiever who will stop at nothing to fulfil her dreams and achieve her goals. She works hard both on and off the field and this extends beyond her commitments as a player including involvement in the local community and developing grassroots players.
She is an absolute machine and an asset to the AFL community and we are proud to have her as one of the originals in the Matrix High Performance Unit.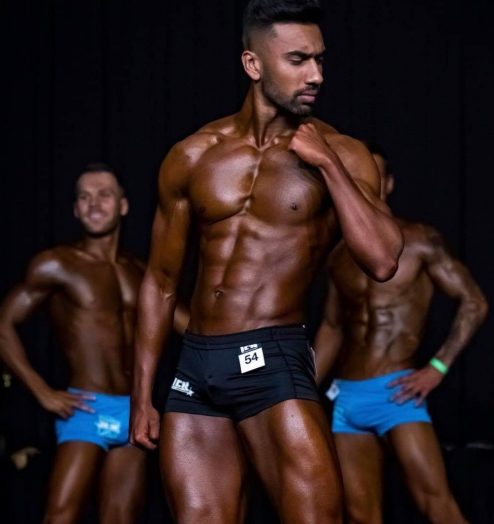 Vivek
Bhattacharjee
Body Building
Viv is a Men's Fitness Physique Pro who has been involved in all levels of the sport, both backstage and on stage in the bodybuilding community for 5+ years.
He balances a role as both competitor and bodybuilding coach and boasts an impressive resume of personal wins locally and interstate. He is a 5x overall Men's Fitness Champion at competitions around the country, most recently Viv took out the Men's Fitness Overall Champion division at the 2019 ICN ACT Physique Titles bringing home the win in front of his home crowd.
Viv has a determined attitude when it comes to achieving his goals and is incredibly focused on doing so. This includes sometimes having to push through niggling injuries in order to get the most out of his body. We are proud to see Viv grow as an ambassador for his sport, a true competitor and as a part of our Matrix High Performance Unit.